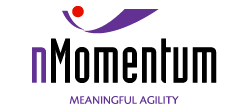 Program Management
Over eighty-four percent of all technology related projects fail due to ineffective project management, lack of stakeholder buy-in, financial miscalculations, scope creeps and insufficient applied focus. One of the greatest challenges within any organization is managing through the transformation of their business brought about by the application of contemporary technologies. How your people adapt to these changes is one of the most critical elements of a successful project outcome.
---
Key Benefits
✔ Core competency and knowledge in products and systems
✔ Immediate availability of hard-to-find experienced subject-matter experts to supplement in-house resources
✔ Client-centric application design, planning and implementation support
✔ Eliminates the need to find and recruit experienced resources for short to mid-term projects
✔ Independent Validation & Verification (IV&V)
✔ Complete Business Transformation Planning (BTP)
✔ We Work on Your Behalf!
---
Services

Prepare Technical Specifications and Assist in Procurement
• Technical requirements and scope for selected technologies
• Vendor Demonstration Scripts
• RFP requirement evaluation schemas
• Vendor evaluation matrices, specific to each procurement
• Contract and pricing negotiation assistance

Provide Contractor Oversight and Project Management during Installation through final Quality Assurance testing and deployment
• Preliminary and final design reviews with vendors
• Project implementation management
• Vendor oversight and Schedule management
• Business Process Re-engineering/Improvement oversight
• Training oversight
• Final acceptance sign-off on behalf of Client
• Management reporting

---
Capability
---
Copyright ©2007-2022 nMomentum Corporation