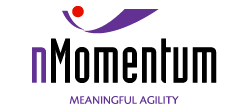 Fare Collection Systems
Since 2002, nMomentum has developed an industrywide reputation for high quality and value-added services and is recognized as a premier provider of Fare Collection Systems professional consulting services in North America. We are experts in the planning, design, procurement and implementation of contemporary and next generation Fare Collection Systems and Mobile Fare Payment Solutions that are open and scalable. nMomentum's approach is based on industry best practices, practical usage of Fare Systems in the field, and lessons learned from past projects.
Principal consultants at nMomentum have tremendous experience working with public and private sector firms and are very proficient with all types of fare collection technologies utilized in North America, Europe and Asia. We can help you plan and implement the right solutions while helping to avoid the pitfalls by knowing what is working in the industry and what is not. Where necessary, we help transit agencies implement new fare collection systems and integrate with existing legacy fare collection systems to ensure seamless experiences for transit riders.
nMomentum helps with all the process re-engineering work to ensure a smooth transition for the administrators, users and riders that are utilizing these systems. We also assist with migration and marketing planning activities as well as in process and procedures development, to ensure maximum adoption and utilization of new technologies.
nMomentum's client base is located throughout the United States and in countries around the world, including, but not limited to:
• Metropolitan Atlanta Rapid Transit Authority (MARTA)
• Washington Metropolitan Area Transit Authority (WMATA)
• LYNX and SUNRAIL Fare Systems integration (SFRTA)
• Denver-Regional Transportation District (Denver-RTD)
• Pittsburgh Port Authority of Allegheny County (PAAC)
• Miami Dade Transit (MDT)
• San Diego Association of Governments (SANDAG)
• Chatham Area Transit (CAT)
• VIA Metropolitan Transit
---
Key Benefits
✔ Experience
✔ Expertise
✔ Vendor-neutral
✔ We work on behalf of the transit agency
---
Capability
nMomentum's fare collection systems services are focused on plan, design, procurement, implementation and system integration of new Fare Systems Technologies as well as migration of existing fare media in an existing legacy revenue system. nMomentum's consulting services assist agencies transition their operations to accommodate the new fare collection systems and support a seamless regional rider experience.
nMomentum provides a wide range of Automated Fare Collection System consulting services including:
• Business Needs Assessment
• Regional Needs Planning and Coordination
• Development of Functional and Performance Requirements
• Project and Program Management
• System Architecture Design and Configuration
• Procurement Support
o Development of Requests for Proposals
o Proposal Evaluation
o Contract Negotiations
• Implementation Support
o Pilot Program Development and Evaluation
o Issues and Resolution Management
o Testing and Acceptance
o Training and Documentation
o Business Process Re-engineering
o Stakeholder Management
• Migration Planning
• Marketing Support
• Go-Live Support
---
Copyright ©2007-2022 nMomentum Corporation