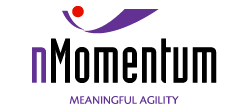 Infrastructure
A strong technology foundation is a must for all companies to carry out business functions. We at nMomentum, take pride in helping companies plan, build, secure and manage business-critical networks & systems.
New technologies are changing the transit industry. From cloud computing, mobile technology and Big Data; business units are putting constant demands on IT to support their new initiatives. An innovative business requires a solid technology foundation and an agile and scalable IT infrastructure.
We work independently, yet closely with leading providers of network infrastructure, server, storage and security technologies as well as infrastructure as a service (IaaS) providers. Coupled with our multidisciplinary expertise, this approach enables us to deliver a balanced and integrated infrastructure offering that best meets your business requirements.
---
Key Benefits
✔ Agility
✔ Network and Data Security
✔ Scalability
✔ Stability
✔ Reliability
✔ Redundancy
---
Capability
nMomentum's infrastructure offerings assist your agency in planning, implementing and deploying solutions to help you reduce cost of operations while delivering scalable and stable IT infrastructure. Our solutions are vendor independent and help transit agencies attain security, scalability and reliability by leveraging technologies such as cloud and mobile.
nMomentum has extensive implementation and program management expertise in the following:
• Data Center Management
• Daily IT Operations Process Re-engineering
• IT Asset Life Cycle and Inventory Management
• Microsoft Implement (Active Directory and Exchange Migrations)
• Network Architecture and Design
• Private and Public Cloud Migration
• Server Management
• Storage and Backup
• Discovery and Documentation of existing and future networks, architecture and procedures
---
Copyright ©2007-2022 nMomentum Corporation